Being a climate activist isn't easy everyday. It feels like being part of a community that can do magic but needs to stay hidden from the regular world. But besides casting disguising spells around their home to make them look normal instead of ecological, they embark every year the COP-warts Express, back to learning a bit more of magic altogether.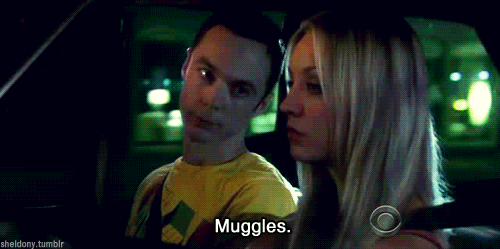 This is a Muggles' world
Being a climate activist is challenging at times, especially when living into a Muggles' world. Doing magic is frowned upon, criticized and it's still better to hide it. Reusable goblets, renewables-powered brooms, locally multiplied banquets: these are things reserved for the magical community. And living amongst muggles can be maddening. That's why we hop on the COP-warts Express every year for the past 22 year.
After the threat posed by he-who-shall-not-be-named, magic seems like the only way to prevent his greatest goal: climate change. Governments agreed on an international magic treaty last year, the Paris Agreement, under the lead of the BeauxBatons school of Magic, to better integrate magic into the world in order to save it from itself.
COP things and where to find them
Thankfully, we can go back to our own world, where wizards gather to work on various subjects. After an opening ceremony as boring as an history of magic classroom (seriously, does anyone find those interesting?), we get into the heart of the subject. Here are some of the new and renewed courses for young and less young magicians of climate change :
Facilitative dialogue: even after the fall of he-who-shall-not-be-named, some "rebels" still resist the magic cooperation. Magic diplomacy has never been so needed, and a brand new course in Cop-warts started to facilitate the dialogue with everyone.
ACE (Action for Climate Empowerment) on the Quidditch field, you gotta practice to win the cup! But Quidditch is also a good way to raise awareness about magic, after all, sports are like magic too! So this new version of Quidditch encourages people to try out and join team of various level.
Mitigation: the art of casting protective spells and cancel the effect of greenhouse gases or as we prefer to call it Defense Against the Dark Carbon.
Adaptation: Despite our best efforts, the world has been permanently altered by the Dark Carbon worshippers. Through transfiguration, we adapt ourselves and our environment to fit in this new world, and that requires a lot of practice.
Loss and Damage: When Defense Against the Dark Carbon and Transfiguration fail to avoid impacts from climate change, we respond with Loss and Damage. This part of the negotiation needs to be carefully brewed and the different potions we prepare still have to be reviewed before we can propose concrete solutions.
Indigenous people's rights: the Forbidden Forest has never been so important to protect
The CMA of Fire: the BeauxBatons-led Agreement for magical cooperation entered into force, and the champions launched their action agenda.
Transparency: Some parties are afraid that others have been using illegal invisibility capes and Polyjuice to mask their belonging to the Dark Carbon cult.
So many improvements that still need to followed upon. So how about you hop on the COP-warts Express with us and we take you for a carpet ride you will never forget around the whole new world of COP22 ?