You tapped the registration form three times with the help of your computer. Three times, or maybe more if you were not soon enough familiar with the COP22 rules. And you waited. One letter of confirmation after, you got accredited, accredited to the Green Zone¹! Congratulations, the world of COP22 is just few step away from you now.
You've heard all about those Daze and Knight Buses, free of charge, to transport you to COP-warts or Diagon Alley. You raise your hand, get on the bus. A second later you are facing the large venue, two pillars at the entry : one blue, leading to COP-warts, one green, to the Green-Zone Alley.
You see people from the bus split into two categories: badge-wearing people are mostly choosing the blue pillar, you understand you have to follow the green one.
You passed the security archway, an archway on to several huge white tents which seemed to touch the sky from where you are. And you are nearly there.
Women wearing red and black are waiting to give you your final magical pass, a one day pass to better understand COP22 and Climate People.
"Welcome" said one woman "to Green Zone Alley".
Into the belly of the beast
A coton-plastic mixed shopping/activist/shopping activism/art gallery/information center/conference area for the COP-world, where COP-students can purchase necessary supplies and information. You step into the maze of booths and you find your way to you own.
There are 3 huge arch tents facing you. If you look a little closer, you'll see that they all stands for 3 different uses and all have their own doors. The nearest tent is dedicated to business and innovation. On the contrary, the one at the very end of the pathway, the further one from the Blue Zone, is dedicated to Civil Society.
Hopefully money in the Green Zone Alley is the same as in the Muggle world, so you won't have to go change to the local equivalent of Gringotts. But if you do find yourself in lack of resources, an ATM and a change office are here for you right at the entry-exit doors.
If you are very new to COP-world I advise you to go straight to Civil Society Area because 'Yeah, you'll be needin' one'.
Inside, atmosphere is warm. Wood is used to give you a sense of closeness with nature. There are wide path leading you to different areas. If you look up, bright color squares float so you'll know where you are. Marketing space is pretty well adjusted to put you under the spell of Civil Society Labelus, a spell that addresses the expectation of what civil society should look like according to popular imaginarium: handmade crafts around, woody background, people dressed according to their traditional outfits, warm colors leading the whole, low wifi, noise, stakes and call for actions written at some point on the walls.
Just like Harry in Diagon Alley, you wish you had eight more eyes, and maybe the capacity to double yourself as there is so much to see, try and do. In every direction, trying to look at everything at once, you see people debating, seated on the floor or standing in front of a crowd, people shopping some natural handmade stuff, children playing with Oculus that brings them directly to the desert – a portkey wannabe – people basically doing their brainy green shopping and get informed about climate change.
A short man wearing a suit is talking with another well suited-man "SBIs."². They are Blue Zoned people, potentially Negotiators. You can recognize them with the slight blue cordon and the little delicate rectangular white multi-pass decorated with a picture of them, they query around their necks. A Blue Zoned person is a strange character. This persona has access to both blue and green parts of COP world. You can talk to the blue zoned, but don't feed them with short talks, they work under pressure and are usually found in pack. I advise you to be at least a level 2 in COP language.
There so many things happening at the same time, you don't know where to look, where to focus, or even what to think. This whirlwind of actors for climate is overwhelming.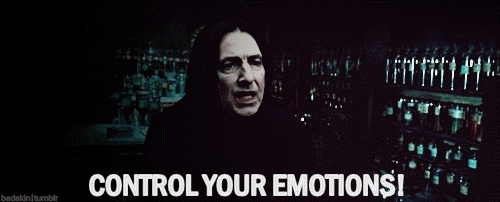 Several boys and girls of about your age³ ran from booth to booth. 'Look' you can hear one of them say, 'the YOUNGO are back there, we may join them'. And so you look at them fastening but soon get caught by a girl wearing a plastic dress asking you to go to the side-events happening right now at the Room El Makssour in the conference area.
Why not ? After all, you are here to discover a whole new world of possibilities and the Serendipity spell of the Green Zone worked on you.
¹.In previous COPs Green Zone was supposed to be open to the public without restriction. But as the COP World is respectful of the specific habits and customs of its host, they restricted the entry. As the first day was complicated to manage, now the green zoned people only require a day-pass and don't necessarily need an accreditation letter.
².1st year COP language can be found here
³.I assumed you were a magical student or soon-to-be one, there are no ages to become a wizard