This article is written by Yann Lesestre.
"2018 Facilitative Dialogue" (2018 FD). Yes, that's another UNFCCC-thing that is surely important but you can't guess what it's about unless you are a climate negotiation nerd spending all your nights reading COP decisions. As I'm sure your sleepy time is precious, let me show you this passage from the COP21 decision.
[The Conference Of Parties] "Decides to convene a facilitative dialogue among Parties in 2018 to take stock of the collective efforts of Parties in relation to progress towards the long-term goal referred to in Article 4, paragraph 1, of the Agreement and to inform the preparation of nationally determined contributions pursuant to Article 4, paragraph 8, of the Agreement;" (paragraph 20, COP21 decision)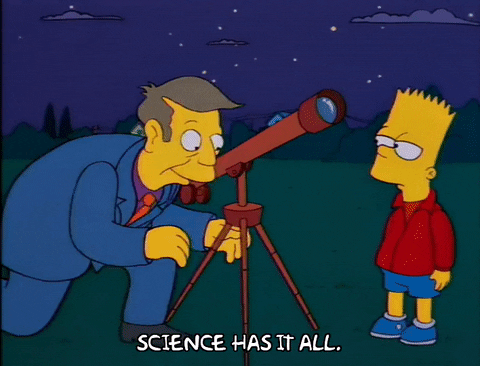 The goal mentioned in Article 4 of the Paris Agreement is nothing less than peaking the Parties' emission "as soon as possible" and going carbon neutral by the second half of this century. You got it: the 2018 is about assessing where we are, where we are going and where we should go to achieve the ambition of the Paris Agreement -or at least its mitigation aspect.
The 2018 FD could not only be an assessment of the current climate policy impact. If Parties want so, it could also be an opportunity for them to raise their ambition or precise how they're going to implement the Paris Agreement.
2018 may become a turning point for global action against climate change.
The Special Report of IPCC on the 1.5°C target is expected to be adopted on September 2018. This will give Parties a better idea of what should be done to limit the temperature increase to 1.5°C. We might hope this will encourage Parties to raise their ambition.
2018 will also be the second year of the Trump administration. We will know more precisely what the new US President is up to regarding climate change. As importantly, Parties and civil society actors who want to demonstrate leadership on climate change despite of Trump conservative environmental policy would have had the opportunity to do so.
Finally, 2018 will be two years before the next round of INDC -communication of efforts Parties commit to undertake to implement the Paris Agreement.
For all these reasons, 2018 can either confirm the positive dynamic observed in Paris or demonstrate the world that bold action on climate change shouldn't be expected from national governments.
The 2018 FD will showcase the global state of play on Parties' climate action. As such, its conclusions will be determinant factors of ambition for the 2020 round of INDCs.
Some key questions remain unsolved regarding the organization of the dialogue.
You probably want more information about the 2018 FD. You might say: "What will it look like? When will it be organized -during COP24, SB sessions or special events-? What will be its outcome? It will start very soon. Surely Parties agreed on the way it will be set." Well. Actually…they didn't.
A short meeting was held during the intersession of May in Bonn to let Parties exchange their views on how the 2018 FD should be organized. But Parties left Bonn without clear consensus on key issues. Will we only discuss about mitigation or other aspects of the Paris Agreement? How the IPCC Special Report on 1.5°C may contribute to the 2018 FD? Will it only be about drawing the picture of the current global action against climate change? Or will it be a space to allow Parties to raise their ambition? What role for non-state actors? Despite some progress made in Bonn, all those questions will be further discussed during the following months and at COP23.
Two kinds of actors can make the 2018 dialogue a success: the incoming COP Presidencies and…everyone else
The COP23 Fiji Presidency can play a key role for the success of this dialogue by pursuing consultations with Parties in a way to precise as soon as possible what it will look like. The sooner Parties agree on its expected outcomes, the more efficient their preparation will be.
The cooperation between the incoming COP23 Presidency and the incoming Polish COP24 Presidency could also be essential. Let's have a look back at the months preceding COP21. One of the success of this COP was its so-called "momentum": a call from Parties and non-state actors to address climate change with a level of ambition never seen before. During the two years before COP21, the COP20 and COP21 Presidencies worked hand-by-hand to convince all stakeholders to take action. Can the COP23 and COP24 Presidencies play this role?
Unfortunately, Poland -a country with bad reputation regarding climate action- would probably not have been the best Presidency possible to call for ambition.
What's more, the context has changed since Paris. The 2018 FD won't get as much attention from the media as the Paris Agreement did. Countries and non-state actors might therefore be more reluctant to raise "again" their ambition.
Still, can we dream of signs that the momentum is still here during the 2018 FD? Will Parties announce good news? Maybe. But let's not forget that ambition at a national level requires time to be discussed, approved and implemented. It's the responsibility of civil society, NGO, citizens and politicians to lobby and prepare from now new climate policies.
If the homework isn't done between now and the beginning of the year 2018, the dialogue won't bring any new dynamic in the UNFCCC process.
About the author : Yann Lesestre holds a Master Student in Public Affairs and Energy policies in Sciences Po Paris. He has joigned the CliMates Training team in February 2014 and has become CliMates' Secretary General in 2015, and CliMates' President in 2016.